IECC Commencements May 10, 2013
FCC Commencement May 10
FCC will hold Commencement at 7 p.m. at the Fairfield Community High School Gymnasium
The Faculty Speaker will be Nixie Hnetkovsky, and the Student Speaker will be Sarah Richards. A musical prelude will be performed by the Roasted Chestnuts, a brass quintet.
*************************************************************************************
LTC 43rd Commencement May 10
Lincoln Trail College's 43rd annual commencement exercises will be conducted at 7 p.m. May 10 in the college gymnasium.
Michael Correll, Illinois Eastern Community Colleges board member, will confer degrees and certificates. IECC board member John Brooks will give the "Charge to the Class". The welcome will be given by LTC President Mitch Hannahs. Kathy Harris, LTC dean of instruction, will present candidates for degrees and certificates. Barbara Shimer, instructor of drama/theater, will announce the candidates for graduation, and the Rev. Phil Boyd of Hunt City Congregational Christian Church will give the inspirational reading and closing reflections.
Providing the processional and recessional marches will be the LTC Concert Band directed by Jeshua Franklin. Brassmasters will provide prelude music, and the LTC Statesman Singers, under Franklin's direction, will provide special music for the evening.
Honor graduates, those who have received a 3.50 or better cumulative grade-point average on a 4.0 scale, will wear gold honor cords and receive a gold seal on their diplomas in recognition of academic achievement. Members of Phi Theta Kappa honorary society will wear traditional gold stoles. Phi Theta Kappa members will sell roses prior to the commencement ceremony.
Honorary marshals are Caleb Begle of Jasper, Ind., and Kayla Burner of Sims, Ill.
Graduates and guests are invited to the commencement reception in the cafeteria immediately following the ceremony.
*******************************************************************************
OCC Graduation May 10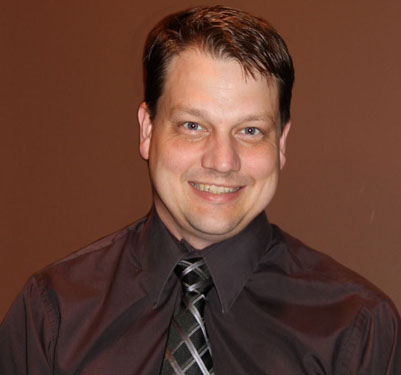 Dr. Brian Atwood, 2013 Alumnus Award
Olney Central College's 49th annual commencement exercises will begin at 7 p.m. on Friday, May 10 in the OCC Gymnasium.
OCC will confer approximately 365 degrees and certificates. Friends and relatives of the graduates are invited to attend.
The 2013 Alumnus Award will be presented to Dr. Brian Atwood.
"It's a great honor I didn't expect," Atwood said. "I'm so glad we have OCC. It is a big asset to the community and to the students. I think they get a better start with their education at OCC than they would at a four-year university. I really think it provides the best transition for most kids coming out of high school."
Atwood earned his associate's degree from OCC in 1994 and transferred to Southern Illinois University at Carbondale where he received a bachelor's of arts degree in physiology and biological sciences. He earned his medical degree from the University of Illinois' College of Medicine in 2001.
"I knew what I wanted to do from the time I was in second grade on," Atwood said. "I was always interested in the medical field and I liked science."
Atwood finished his internship with St. Mary's Medical Center in Evansville in 2002 and completed his residency at Evansville's Deaconess Family Practice in 2004. In July of that year, Atwood returned to Richland County to establish his private practice at Atwood Medical in Olney.
"I always wanted to come back home. That had been my goal all along," said Atwood, a 1992 graduate of West Richland High School. "I like the community. A small town is much nicer to work in. I also like being in private practice because you do have a little more freedom."
Atwood is a member of the American Academy of Family Physicians and has received specialized training in Advanced Cardiac Life Support, Pediatric Advanced Life Support and the Neonatal Resuscitation Program.
Atwood resides in Noble with his wife, Susan, and their three children, Jordan, Austin and Abigail. His hobbies include boating, ATV riding and gardening.
Atwood said he chose to attend OCC because of its outstanding instruction and affordable cost.
"It's a good place to get situated before you head off to school," he said. "One of the best things about OCC is the instructors. At a bigger university, you are taught by teaching assistants who are basically graduate students. At OCC, the instructors are teachers. That's their job. They are truly interested in teaching you."
While attending OCC, Atwood especially enjoyed the physics class he took with instructor Ray Culver.
"It was fun and one of my favorite classes," he said. "We had a good teacher and it's where I met my wife."
Atwood said the instruction he received at OCC made his transition to SIU a smooth one.
"I think OCC did a great job preparing me," he said. "When I went to Carbondale, I was ready to step into the junior-level classes. I transferred without any problems."
*******************************************************************************
51st COMMENCEMENT AT WABASH VALLEY COLLEGE
The 51st Commencement at Wabash Valley College will be Friday, May 10 at 7:00 p.m. in the Spencer Sports Center.
There will be 256 Associate degrees and certificates conferred in this year's event which climaxes the academic year.
A Prelude of music by Marcia Woodcock, pianist, will be provided prior to the Processional. Marcia Woodcock, pianist, and Bill Hudson, trumpeter, will provide the music for the Processional and Recessional. Abbi Cook will perform the National Anthem.
Presenting the degree and certificate candidates to Illinois Eastern Community Colleges Board of Trustees Chairman Dr. G. Andrew Fischer, will be Dr. Matt Fowler, President of Wabash Valley College. Trustee Chairman Fischer will confer the degrees and certificates to the graduates. Kyle Peach, Radio-TV Broadcasting instructor, will announce the graduates.
The Charge to the Class will be given by William C. Hudson, Jr., IECC Community Colleges Board of Trustee member, with the Response by Ian Edward Wiser, Student Senate President.
Ian is a Peer Counselor, member of Phi Theta Kappa, member of the Science Club, recipient of a Phi Theta Kappa Scholarship, the Outstanding Transfer Student Scholarship, the Sophomore Scholarship, a Foundation Book Scholarship, and the Outstanding Leadership Award for Student Senate, as well as serving as Student Senate President. He served as Honor Marshal at the 2012 Commencement and is a member of Who's Who Among American Junior College Students. Ian is also an Eagle Scout. He is graduating from WVC with an Associate in Science Degree and plans to transfer to Southern Illinois University at Carbondale to major in Civil Engineering.
Diana Spear, Assistant Dean for Student Services, serves as Coordinator for Commencement.
Included on the program will be recognition of Outstanding Transfer (Laura Bruck) and Outstanding Career and Technical (Dave Wilderman) faculty members by Steve Patberg, Dean of Instruction, and presentation of the Outstanding Transfer Student Scholarship (Shaun H. Dorney) and the Outstanding Career and Technical Student Scholarship (Ridge Finn). These Scholarship recipients will serve as Honor Marshals who will lead the graduates in the Processional.
Robin Dean, President of the Wabash Valley College Foundation, and Robert Bethards, Foundation Scholarship Chairman and a Past President, will present the Foundation Scholarships.
A Reception, hosted by the Wabash Valley College Foundation, will be held in honor of the graduates in the Red Café in the David L. Hart Student Center immediately following the Commencement. All parents and friends are invited to attend the Commencement and Reception.
Close